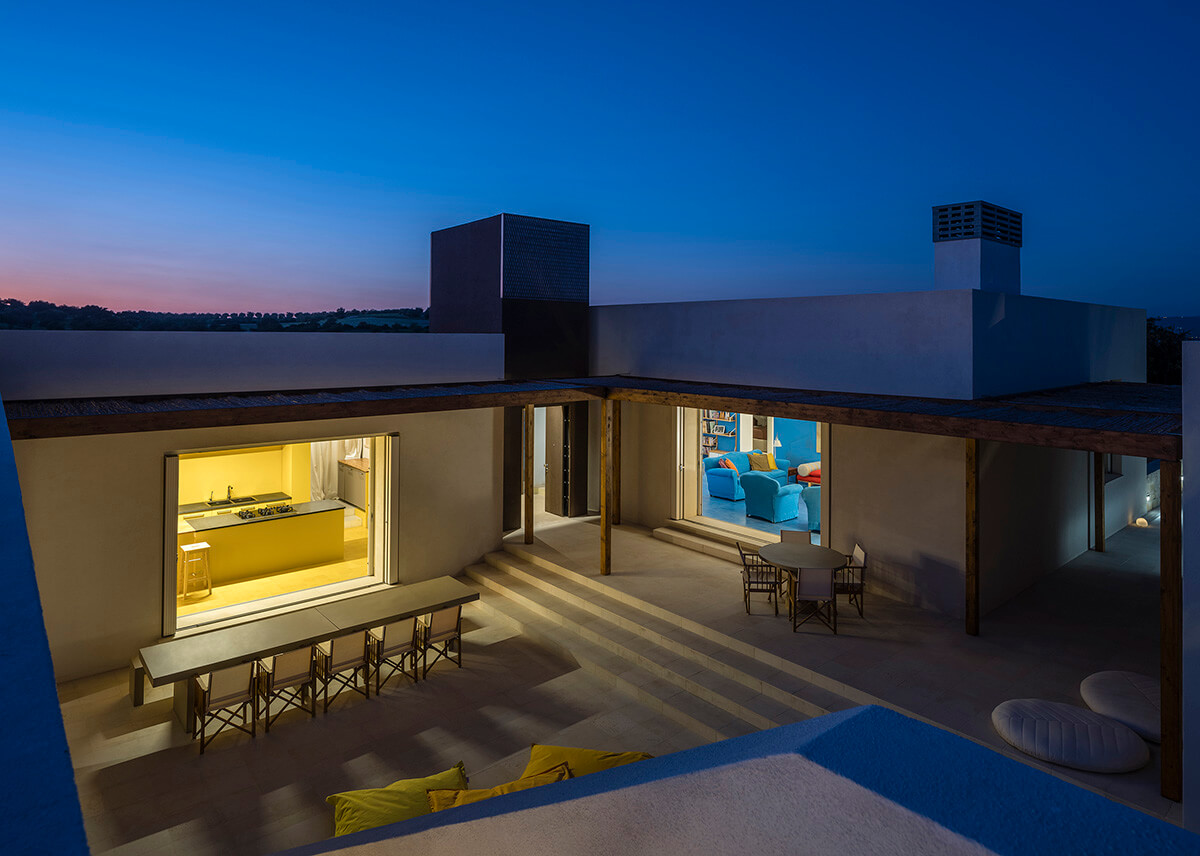 MAI Studio is a London-based architecture practice founded and directed by Martina Meluzzi.
Our projects comprise a variety of scales and typologies, from private houses, apartment buildings, art venues and hotels.
We are a well-structured practice, engaging in a wide range of architectural commissions with precision and dedication, from concept design to completion. Our attention to detail, care and commitment contribute to create alternative solutions especially designed to meet the client's requirements and express their personality.
MAI's design philosophy is based on people and the emotional impact that buildings have on them. Light, colour, flow and the clarity of a space are amongst the inspiring principles that drive our creative process.
Our design method is highly analytical. It starts with a forensic understanding of the programme and the site. This is a very precise exercise, with maximum care taken to appreciate the client's functional requirements as well as geometry and proportions. At some point, a poetic dimension emerges and takes over.
'I believe that architecture is something that is perceived with all senses and the key element is the narrative and the experience. What matters is not only what you see but also the memory of what you have just experienced. What I pursue is harmony using geometry and light together to create depth and narrative.' – Martina Meluzzi.
Services
MAI studio offers a complete architectural service from its London office with the support of an exceptional network of collaborators. We often begin by helping clients to find the right property and we follow through all the way to completion. We have a wide range of experience, from renovations of listed buildings to extensions and new builds.
We have a deep knowledge of the most up-to-date building and finishing products and we have direct contact with an excellent and broad range of suppliers, contractors and specialist manufacturers. Importantly, we also have experience working with a variety of public administrations in the UK and abroad.
We typically provide 100% services for projects in the UK (according to the RIBA stage) and 50–60% services for projects abroad.
What We Do:


Property Finding
Development Appraisal
Feasibility Studies
Master Planning
Landscape Design
Architectural Design
Interior Design
Planning Consent
Project Management / Coordination
Tender Documentation and Management
Construction Monitoring / Client's Agent
Contract Administration / Employer's Agent
Who We Work With:


Interior Designers
Landscape Designers
Structural Engineers
Mechanical and Electrical Engineers
Audio/ Visual Specialists
Lighting Specialists
SPA consultants
Quantity Surveyors
Project Managers
Planning Consultants
Building Surveyors
Building Control Officers
Party Wall Surveyors
Building Heritage and Conservation Specialists
Construction Design and Management (CDM)